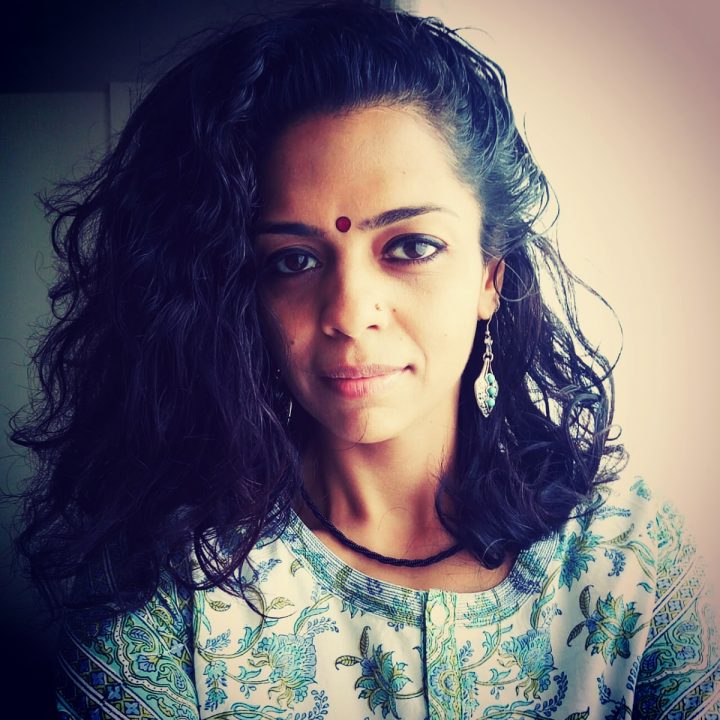 VINITA RAMANI is a freelance writer, editor and occasional furniture painting artist at Big Blue Trunk.

She has held roles as a contributing editor at RICE Media and as a data journalist and editor at Kontinentalist where she covered a broad array of topics including politics, race and identity and biodiversity conservation in Asia.

She was the co-founder of Access to Justice Asia, an organisation that engaged in transitional justice work from 2008 – 2014 at the UN-backed Khmer Rouge Tribunal (Cambodia) representing Khmer Krom survivors of the Khmer Rouge genocide. She was subsequently appointed a Museums Adviser to the Sleuk Rith Institute (Cambodia) and as a consultant curator with its progenitor, the Documentation Center of Cambodia in 2014 to produce content for permanent exhibitions in provincial museums documenting the narratives of genocide survivors.
She has previously worked as a writer and researcher on wildlife conservation issues at Wildlife Reserves Singapore. She was a film and music critic for BigO (Singapore), Criticine (Philippines), Kino! (Slovenia), Exclaim! (Canada), Raj Palta (Canada), and as worked as a journalist for TODAY newspaper (Singapore). She was also the publicist and writer for the Singapore International Film Festival and Toronto International Film Festival and a founding editor of the National Museum of Singapore's Cinematheque Quarterly. Her published works include Parvathi Dreams About His Sex (Math Paper Press, Singapore), The Hearing Aid (in Best New Singaporean Short Stories, Epigram Books), a seminal essay on censorship and Singapore documentary filmmaking in Glimpses of Freedom: Independent Cinema in Southeast Asia (Cornell University Press). Her nonfiction essays and articles have been published in Portside Review, LaSalle's art journal Issue, Kyoto Journal, POSKOD, Esquire (Singapore), Philippine Daily Inquirer, The Straits Times and The Margins, among many other publications. She is also a recipient of the National Arts Council (Singapore) Arts Creation Fund grant.
Vinita was born in India and has lived in Bahrain, UK, Hong Kong, Singapore, Canada, Cambodia and the United States. She currently lives in Singapore with her family.